During the intensive week we collaborated with local tourism companies of Rovaniemi. Some of the companies was in the Santa Claus Village.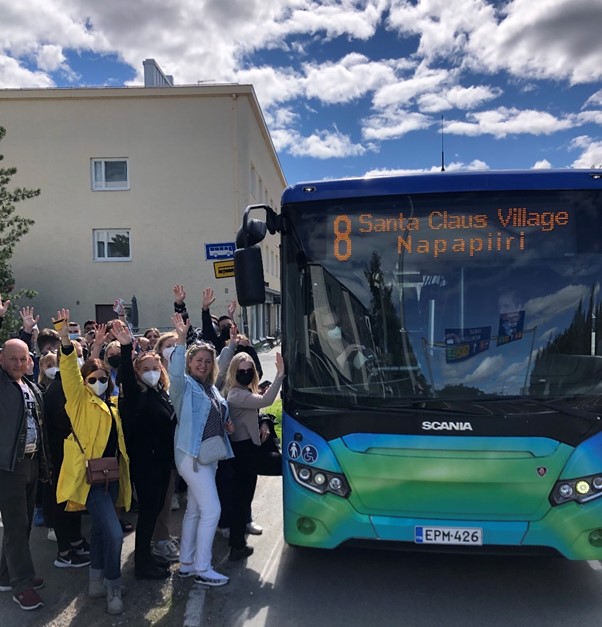 All the teachers and students went on a field trip to the village with the local bus. Everyone was very excited to meet SANTA CLAUS.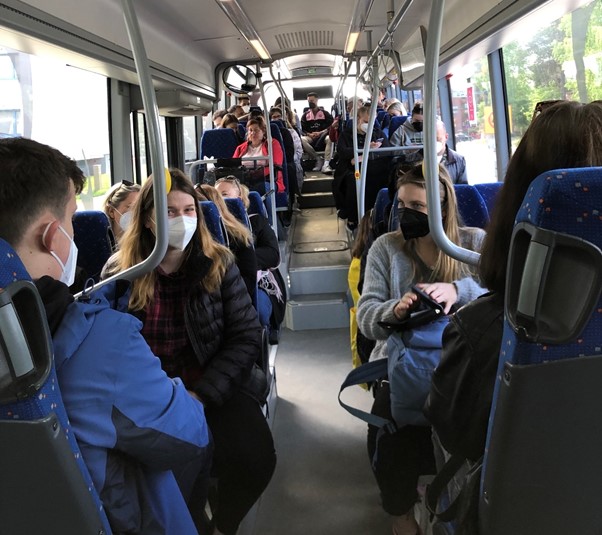 Image 2. On the bus!
The companies that we are collaborating with we call case companies. The students are divided into groups of 5 people. Each student group has their own case company. During the week the students will find new sustainable solutions for their own case company.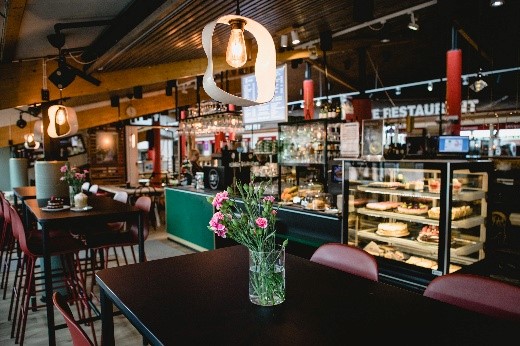 One student group was working with Loft Café.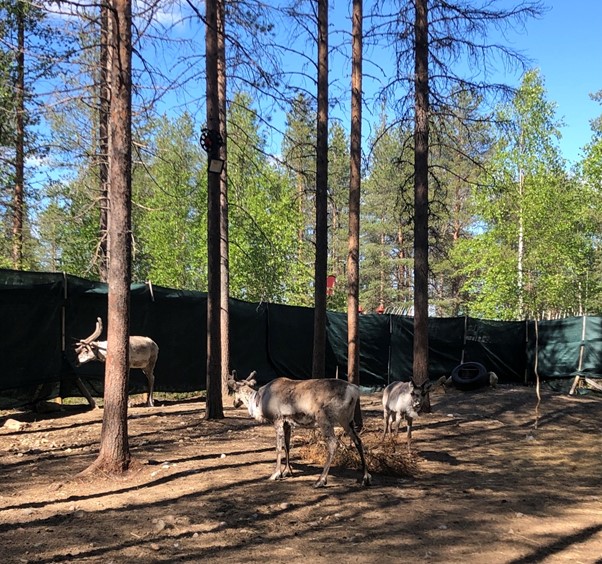 One of the case companies in Santa Claus Village was the Elf Farmyard. At the yard they had these beautiful reindeers. Some of the students and teachers saw reindeers for the first time in their life! Exciting!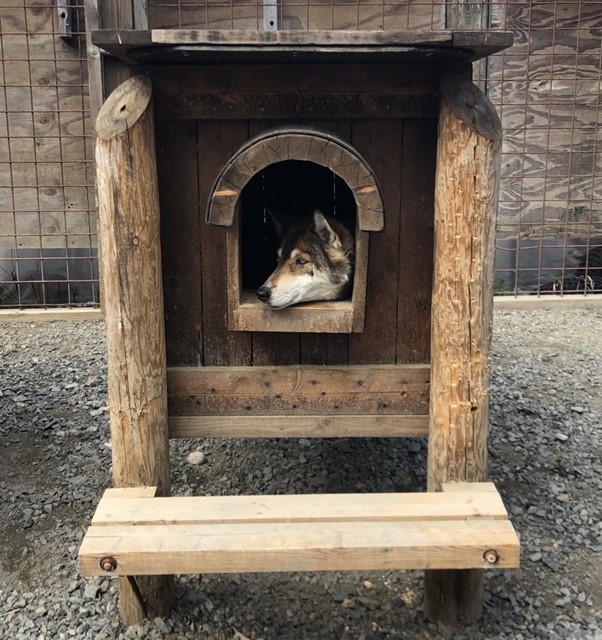 Husky Park is also located in the Santa Claus Village. This lovely gentleman on the picture was taking his afternoon nap when we were visiting the park.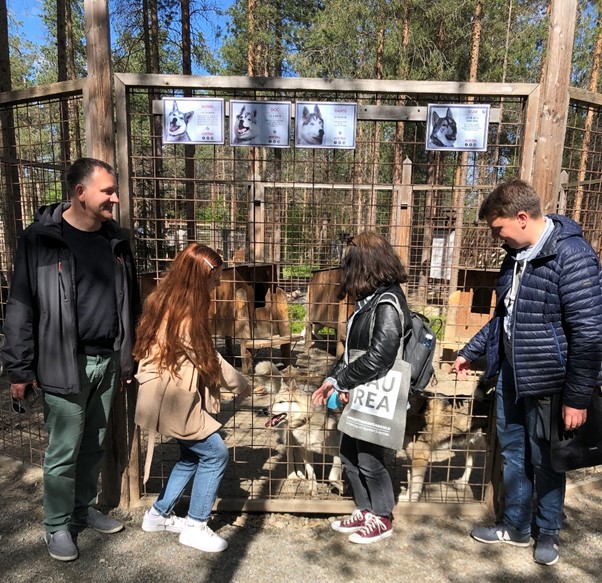 This student group was so excited to collaborate with Husky Park! During their visit at the park, they got to know a lot of the Huskies' daily life and had the opportunity to ask some questions that would help the students for their innovation of sustainable solutions.
Photos and text by MOTION.